by Aileen Lu
Art by Vasudha Kashyap
Issue: Mirage (Summer 2014)
---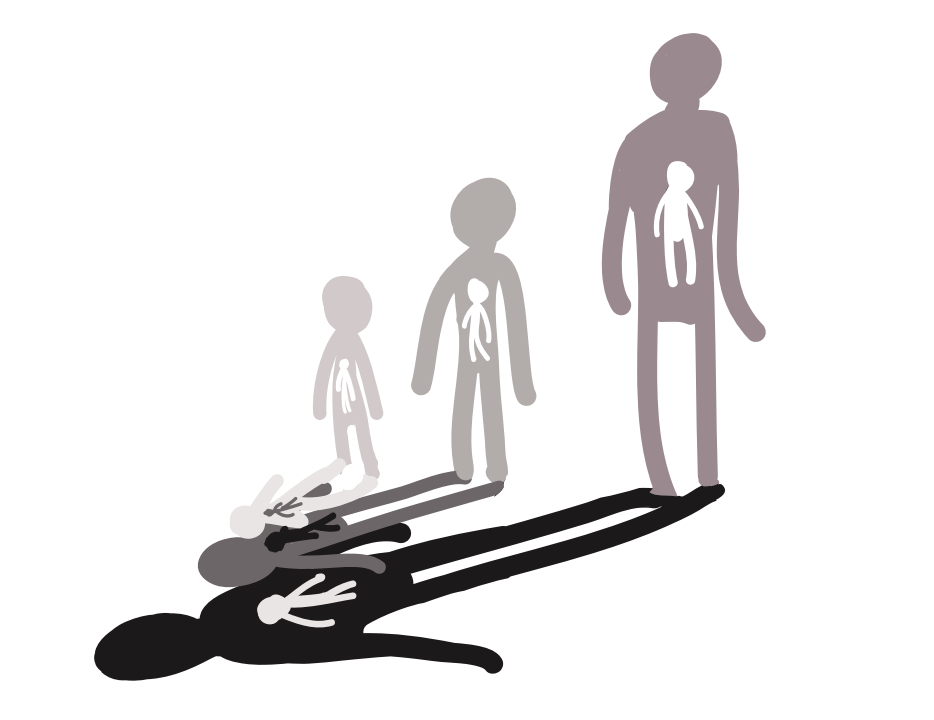 Criss-cross-applesauce.
stubby fingers fumble
in stained carpet lost.
away we would tumble
into the stories of life.
Once upon a time,
The Good and The Bad
fought with all they had
until there was no crime;
we lived happily ever after,
was what we were told.
Ready or not, here I come!
I searched away the freedom
before the future enslaved me
through my years like a hound,
but in dull days I never found
a scent familiar to those tales.
Where, oh where does
the promised adventure
live? I had been so sure,
but have only small joys
and short pains, 'twas
not what I expected.
In a land far, far away,
Time ran like a mouse,
I lived in my own house,
with tax and bills, I complain
to a few friends and waste
away my last few leaves.
Long, long ago, we existed
on a monotonous blank page
when along came life, who
had been hiding in us all along
in emotions seemingly petty
that is our story of life.