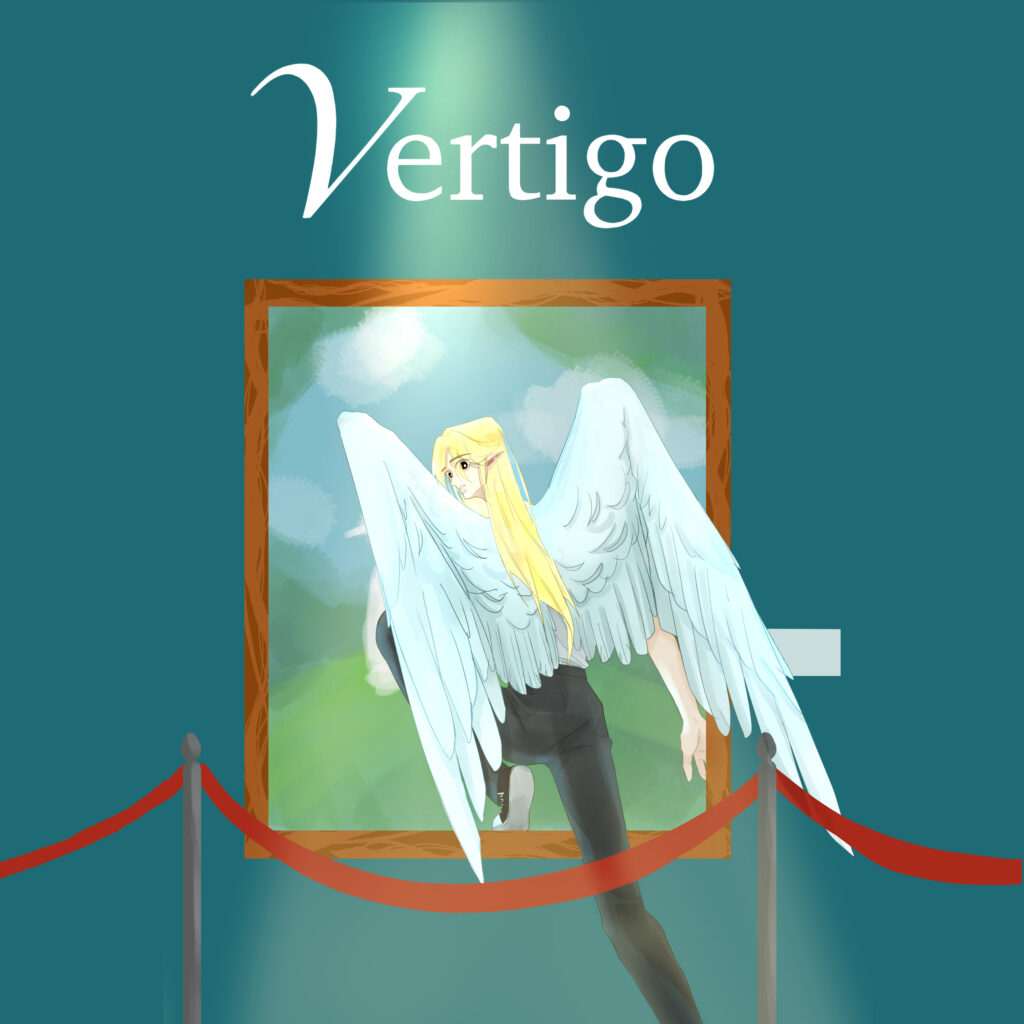 As the school year comes to an end, Vertigo is proud to present our annual spring issue—our first print publication distributed around campus in three years. With Aliferous as our theme, our writers and artists shook out their feathers and unfurled their wings as they crafted the pieces displayed on these pages.
This semester, our members performed their work at Vertigo's first joint open mic with Monta Vista's literary and art magazine, La Pluma. In meetings, we pushed our creativity through activities both serious and wacky. Artists and writers met up to discuss ideas for their first collaborative issue of the year, although, for the first time in a spring issue, artists had the option to create based off of the theme rather than a writer's work. We also held our third Spring Contest, the winners of which have their submissions printed alongside Vertigan pieces.
Besides the senior class, this is the first time our members and the current Lynbrook students are able to see our physical magazines around campus, and grab a free copy for themselves. So come with us and voyage into the fathomless depths of space, debate politics with sentient flowers running for president, touch the wax melting off of Icarus' feathers. Meet angels both graceful and grotesque, and watch as others try to imitate their wings through metal means. See all this and much more as we take you soaring past the wildest stretches of your imagination in Aliferous.
*winner of Vertigo's annual Spring Issue contest