by Kristen Wong
Art by Chloe Kim
Issue: Mirage (Summer 2014)
---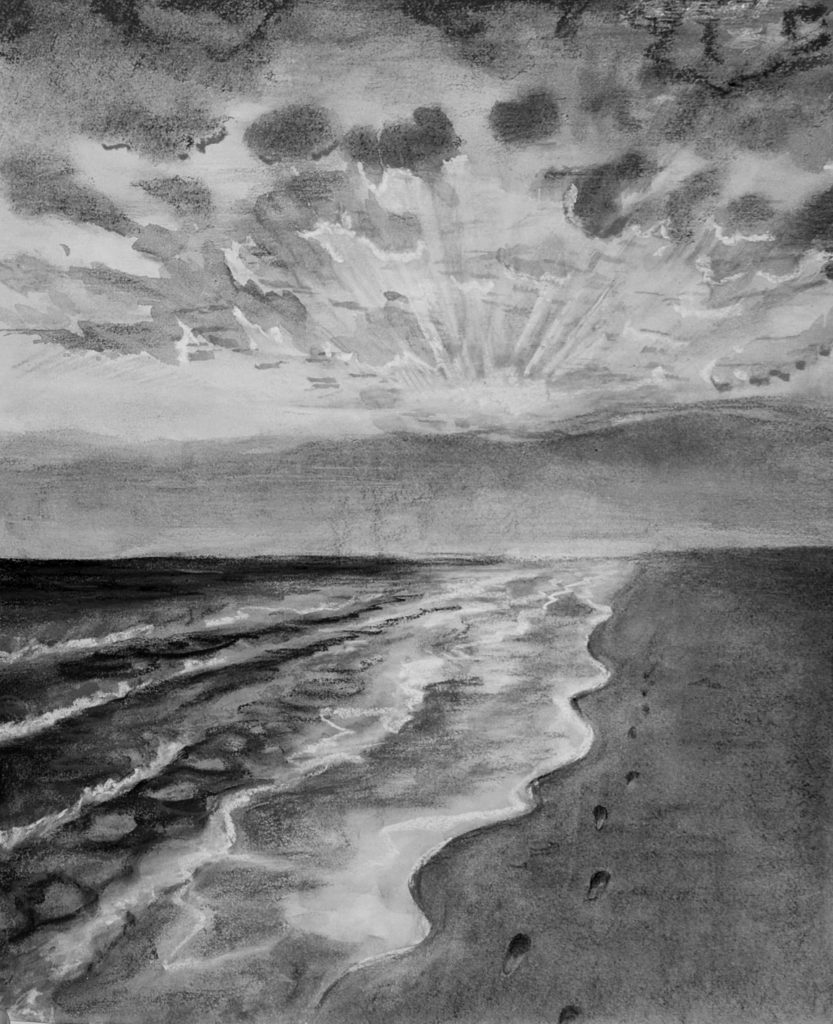 I.
Cold pizza taste lingers
metallic on my lips
A cheap souvenir of fate's cruelty.
like canned sardines served on a platter
beheaded –
Not all of us can be crumbs in heaven.
II.
Here, I stand by the ocean shore
with my pants rolled up.
A white jagged scar on my toe
left from the last rusty soda can
But I wade further into your lapping waves
and drown.
III.
For you, I bleed out
swirling shades of acrylic paint
Beautiful, magical, the bronze sun
sets fire to our souls.
The silver hand of the clock
has not yet turned twelve.
IV.
Is everything but a dagger of the mind?
Somewhere, in the depths of the sea
the wings of Icarus lay broken.
And I pluck away at my guitar strings
as all the cars in Cincinnati
crash and burn.
V.
The man with no heart, on an endless journey
of yellow bricks.
My feet follow the chalk-lined dashes
that circumstance should erase
For it is the old testament of memory
that will unite us forever.